In the past few months Riverdi team have been working hard on completing all the display series that we have on offer. Our goal was to structure the catalogue in such a way to allow you to easily choose the exact display you need for your project.
All Riverdi's latest solutions are based on the High Brightness IPS series of displays providing bright colors and crisp images. You can choose from a display only – with RGB, LVDS or MIPI DSI interface – in sizes ranging from 3.5" to 10.1", thorough displays with various PCBs giving you a specific functionality, i.e.: the intelligent BT817Q (EVE4) or HDMI; to, very soon, STM32 that we are finalizing at the moment.
Find out more about EVE4 here:
https://riverdi.com/blog/embeded-video-engine-the-biggest-technological-leap-to-date/
and about HDMI here:
https://riverdi.com/blog/hdmi-display-series-connect-it-to-anything-anywhere/ .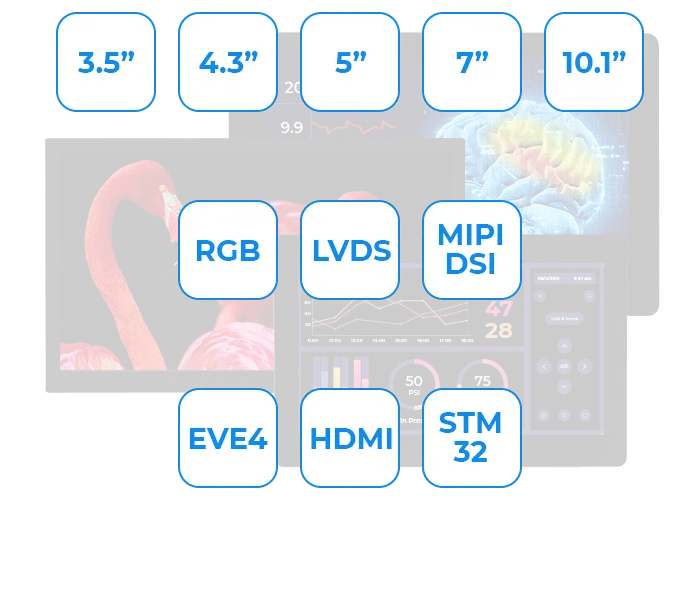 Earlier in the year, we also introduced the STM32 Evaluation Board thanks to which you are able to test all our new displays. To test intelligent EVE4 displays just Evaluation Board is enough thanks to RiBUS interface, and the basic displays (RGB, LVDS) you can test with recently added Don Addons, for every size and interface. Check out this summary of their functionality:
https://riverdi.com/blog/stm32-evaluation-board-that-turns-your-display-on/.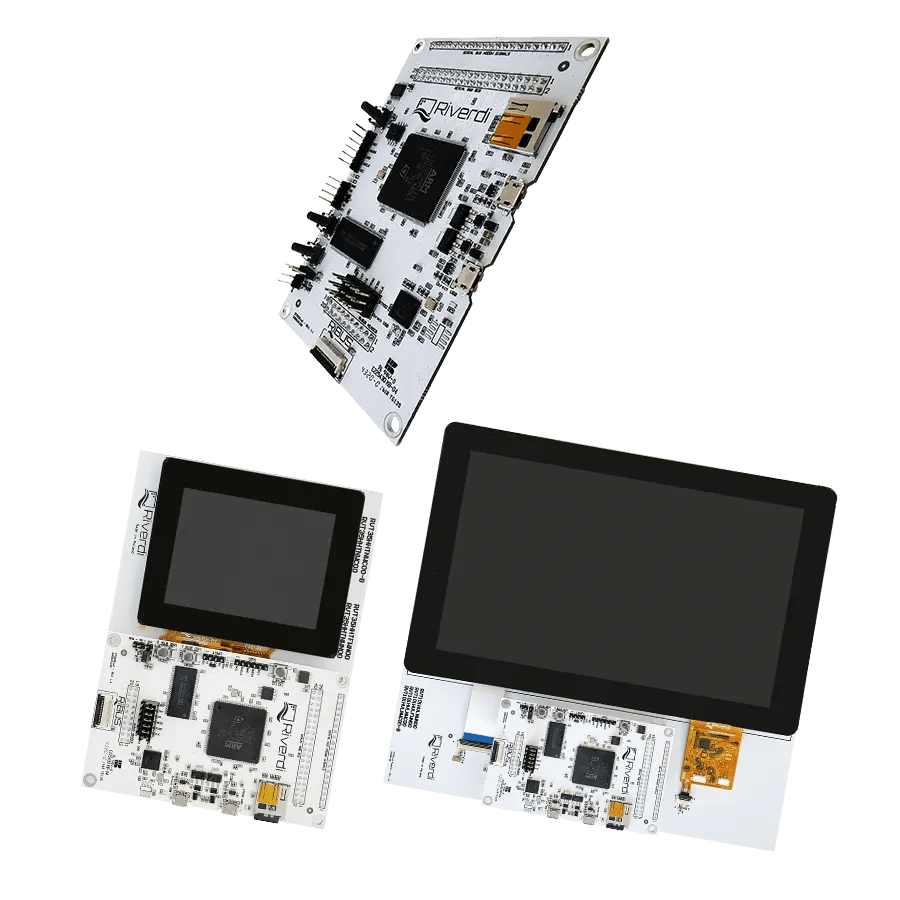 Have a look at the table below that illustrates our latest offering in a nutshell:
HDMI Displays
EVE4 Displays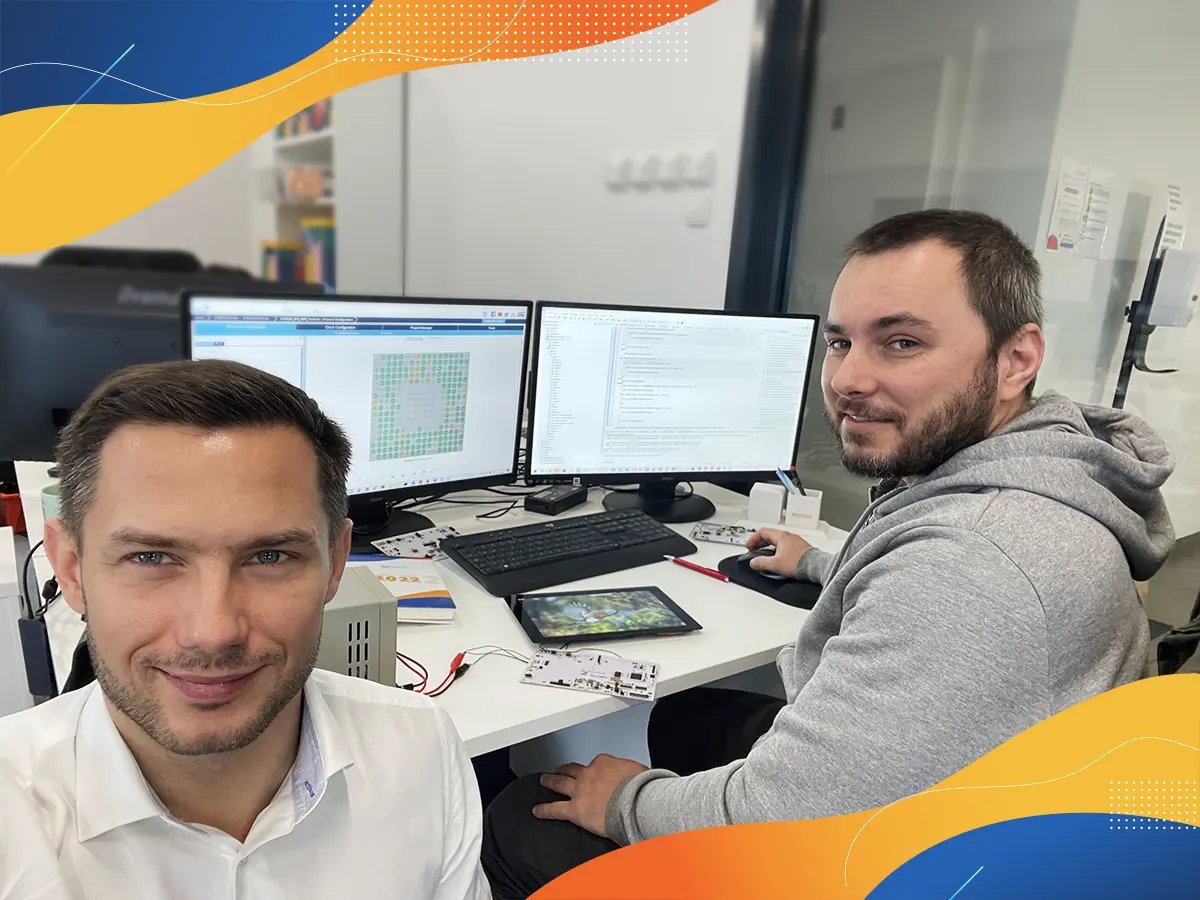 Not to mention, we are also truly excited about adding displays with STM32H7 powerful microcontroller to our product catalogue so watch this space as they are almost ready and what they let your displays do is incredibly advanced!
We cannot wait for you to see them!