We're happy to let you know that we are introducing two new products to our shop – high-brightness 3.5-inch IPS displays with a surface luminance of 1000cd/m2:
Why IPS?
The full viewing angles that IPS displays offer will give you the opportunity to see the content clearly from every point of view, unlike TN technology. This means that you can use it in all kinds of environments, and in all kinds of positions.
High-brightness
We're so used to looking at a display screen all the time, be it for work or for fun, that we automatically expect a perfect, crisp, clean image. So, it really matters how you present the content on the display. Nobody wants to look at dull, grey images.
That is why our high-brightness displays have 1000 cd/m2 and allow you to see a clear image even outdoor. High-brightness is the key to readability and with Riverdi you have it by standard!
Customized displays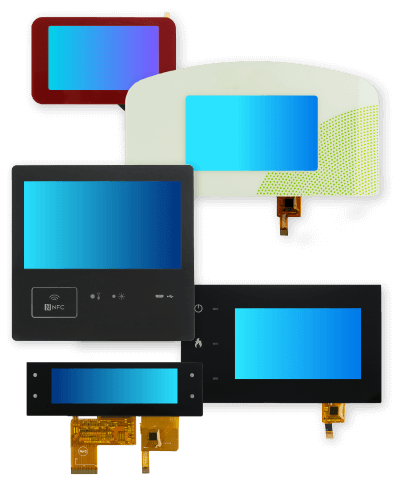 If you like our new displays, but you would like to change certain features, send us a message, with the customization request. We can offer you various cover glass options – any color, shape, and size. Also, we can print your logo or any other graphics on the cover glass.
Do you need a different interface? No problem, we can change that.
Different brightness? Our engineers will handle it.
Of course, don't hesitate to contact us if you have any questions. We are always there to answer your questions and offer advice.