Last week marked a significant milestone in the history of Riverdi, as our team had the privilege to celebrate a remarkable achievement: we reached our planned sales record! This accomplishment is not only a testament to our hard work and dedication but also a reflection of the unwavering trust our clients place in us.
To honor this milestone, we chose to immerse ourselves in a spirited Mexican fiesta. With a professional Mariachi band animating the corridors of our offices and manufacturing plant, the ambiance was electrifying. Mexican cuisine, refreshing beverages, a variety of entertainment, and intriguing contests were the order of the day. The highlight being an exciting opportunity to win an additional vacation day!
The festivities also included a thrilling table football tournament, the final match of which took place between teams representing Unisystem and Riverdi companies. It brings us immense joy to announce that Riverdi was victorious in this friendly competition.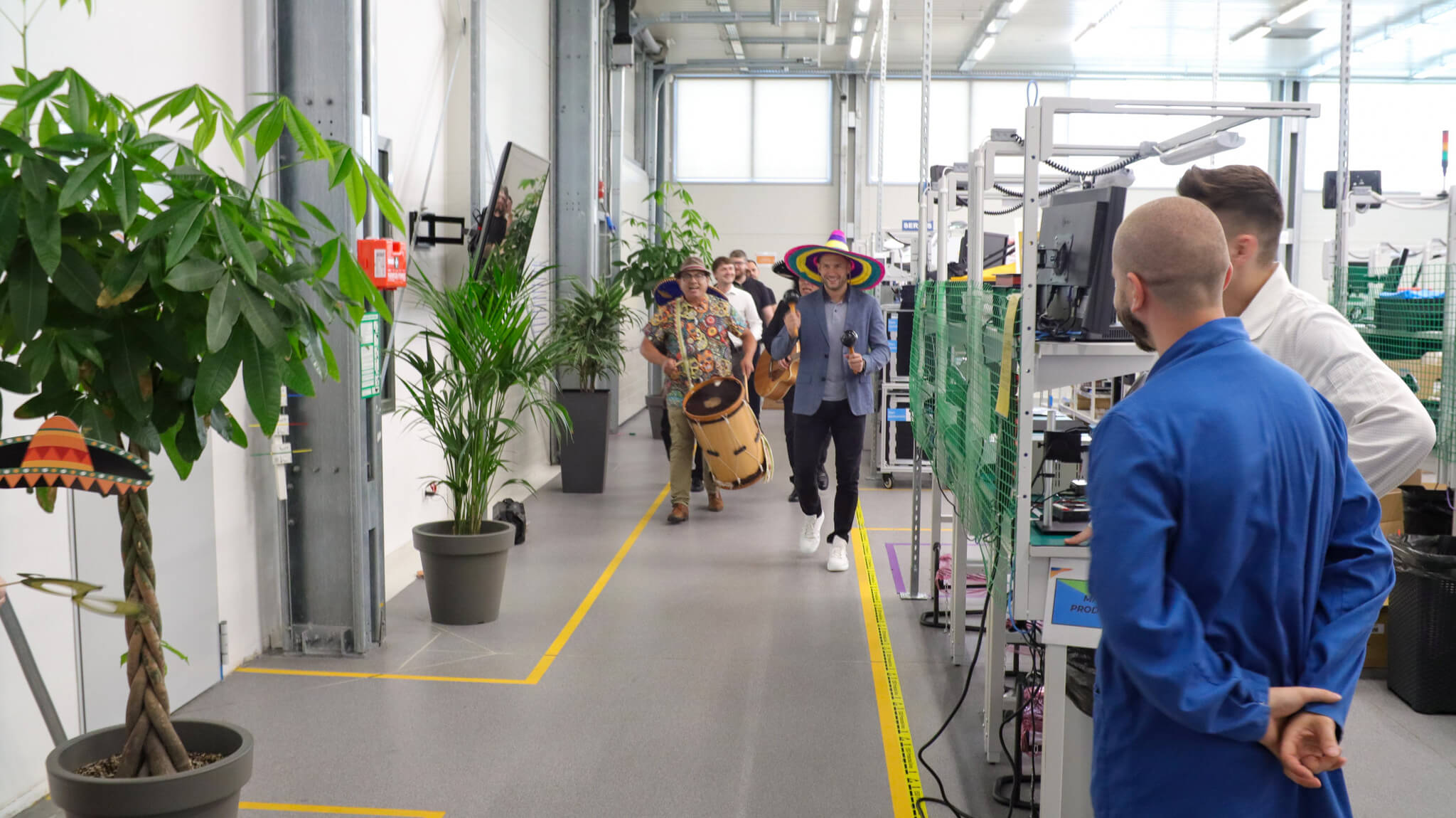 Our mid-year BBQ was more than just a celebration; it was a fulfillment of a promise made by our executive board. This promise was to ceremoniously pop the champagne upon reaching a specified sales record, a target we are proud to have recently attained.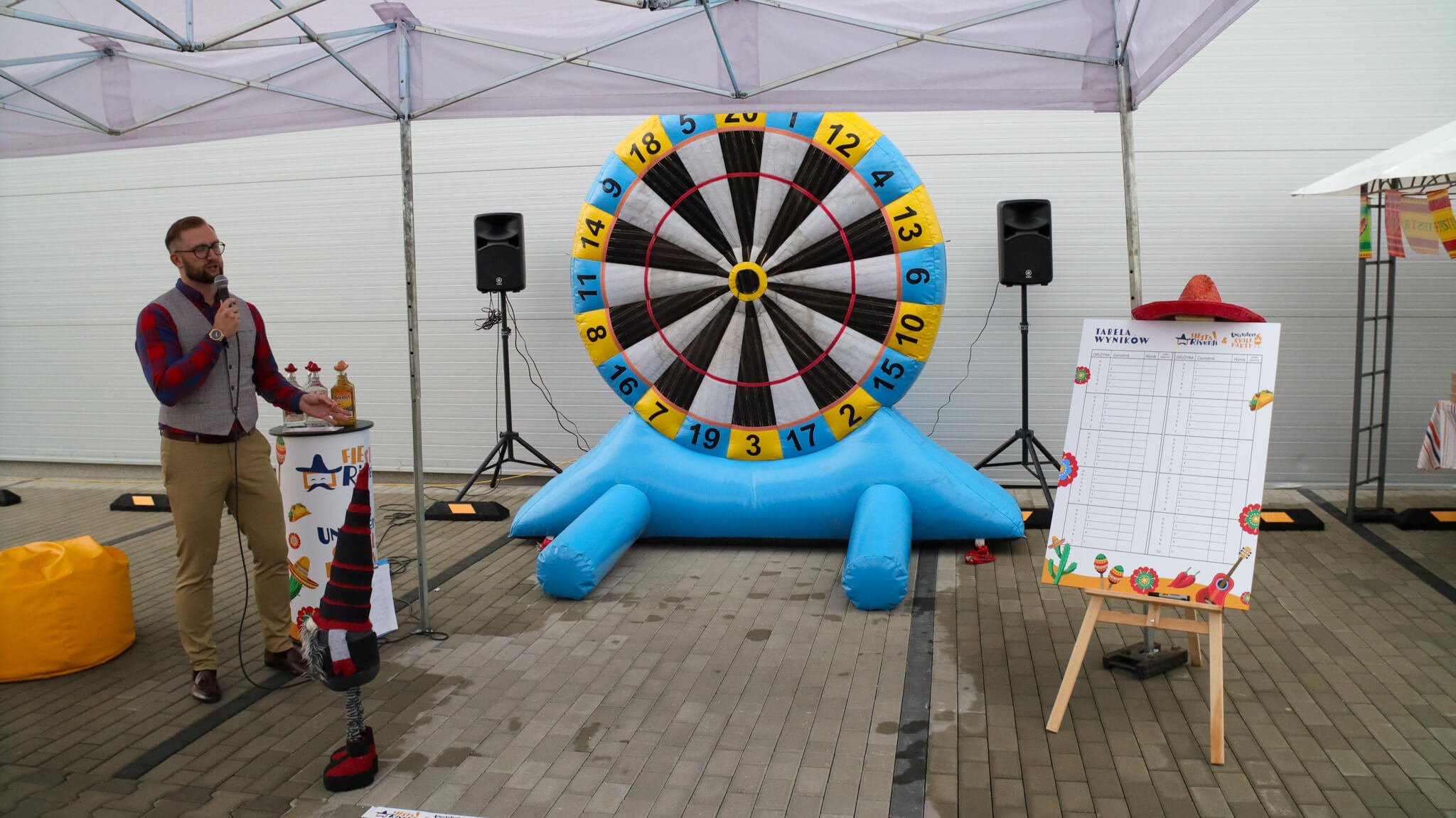 The entire Riverdi Team deserves accolades for this achievement. Day in and day out, our dedicated employees work tirelessly to deliver top-notch solutions in the high-tech display industry. Riverdi has established itself as the preferred brand for superior quality, customization, customer support, and cutting-edge R&D technical know-how.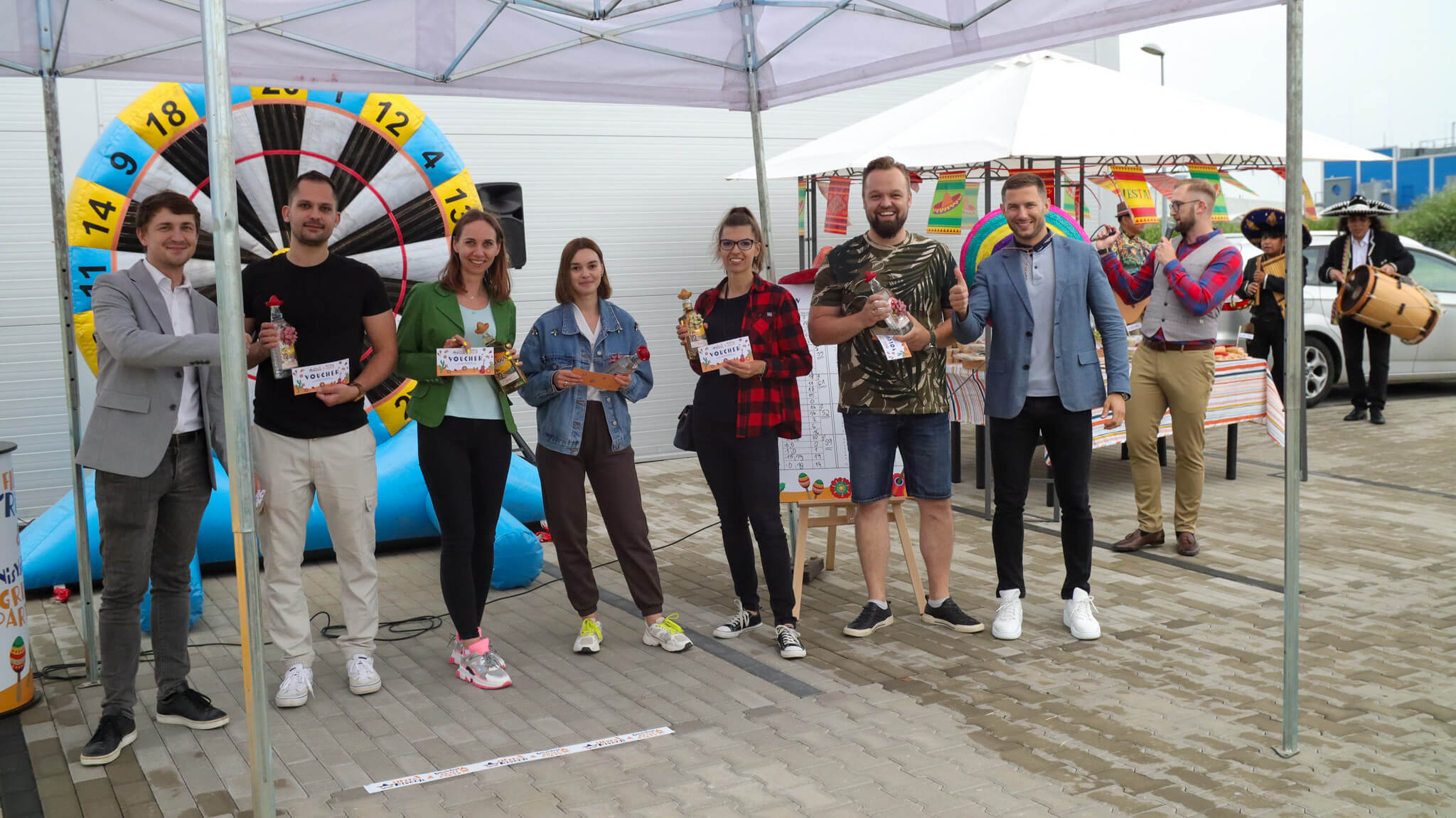 We pride ourselves on not just the words we say but the results we deliver – a fact clearly reflected in our impressive sales figures. This celebration was not only a testament to our commitment but also a reminder of the reason we continue to strive for excellence—and that's reason enough to party hard!