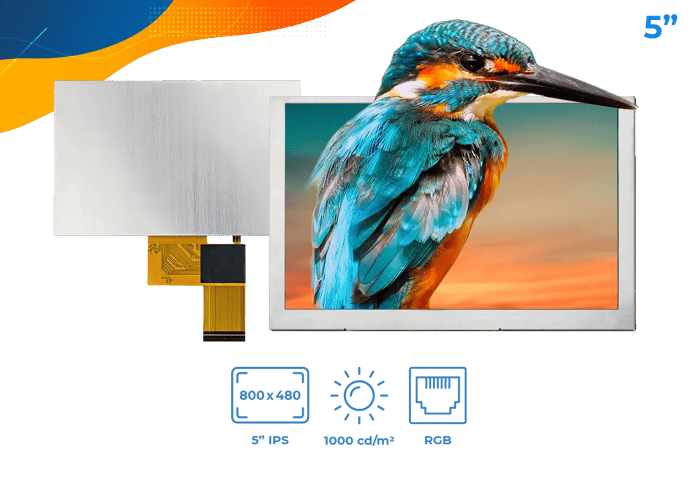 RVT50HQTNWN00
$36.75
Main features:
5.0'' TFT display
800x480px resolution
High brightness 1000cd/m2
Full viewing angle (IPS)
RGB interface
Description
High brightness, IPS TFT
The high brightness, IPS TFT displays have a typical surface luminance of up to 1000 cd/m2 which means they are very bright even outdoors. The full viewing angles allow the user to interact with the display in a natural and intuitive way from every side. The high resolution provides crisp and clear colors.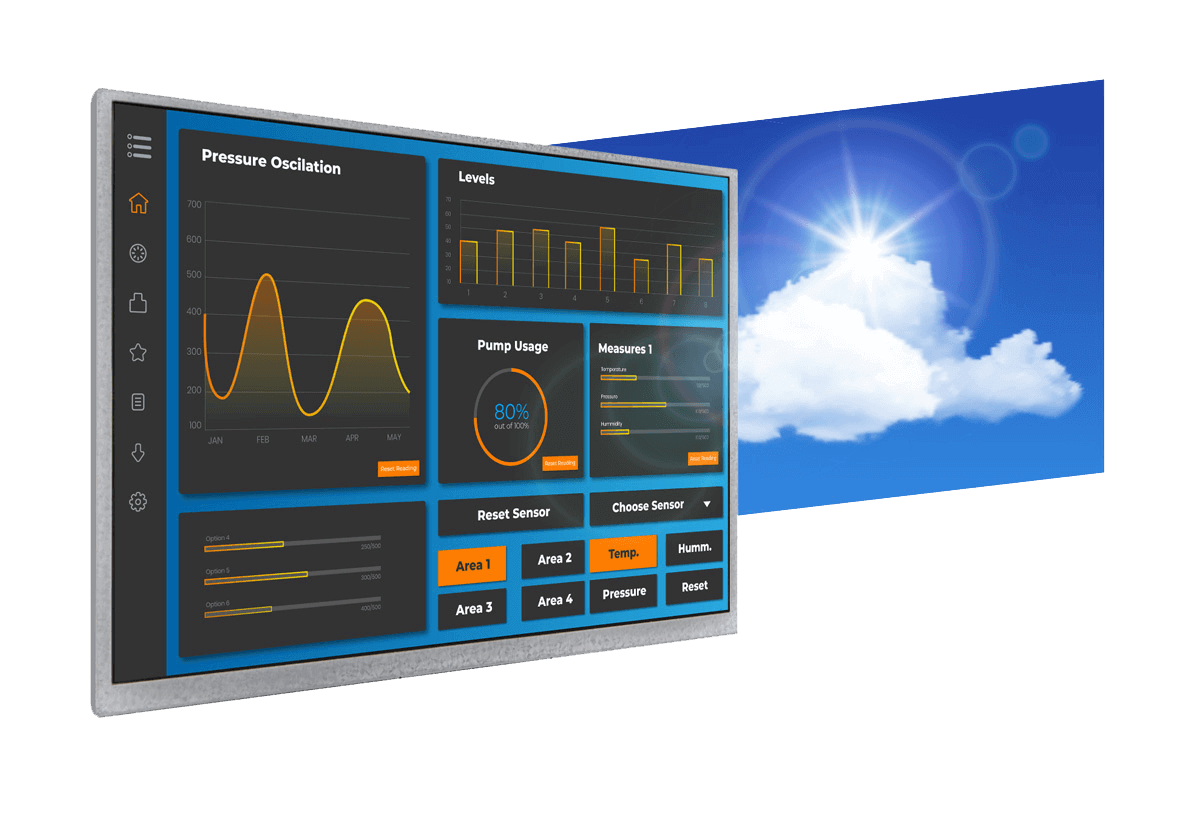 ZERO bad pixels
Glass in displays comes from TFT factories in large sheets called mother glass and is sorted by classes. These classes are governed by ISO standards which identify three levels of allowable number of bad pixels.
Apart from the visual discomfort bad pixels cause, there are very important practical disadvantages to working on a screen missing a seemingly tiny dot. The importance will vary across industries but it is perhaps best illustrated in medical devices where even a single bad pixel may change image enough to lead to wrong conclusions and dramatic consequences.
In our 10.1" displays we add an additional layer of tests as standard so we do not miss a single item with a bad pixel. There is a 100% ZERO bad pixels guarantee.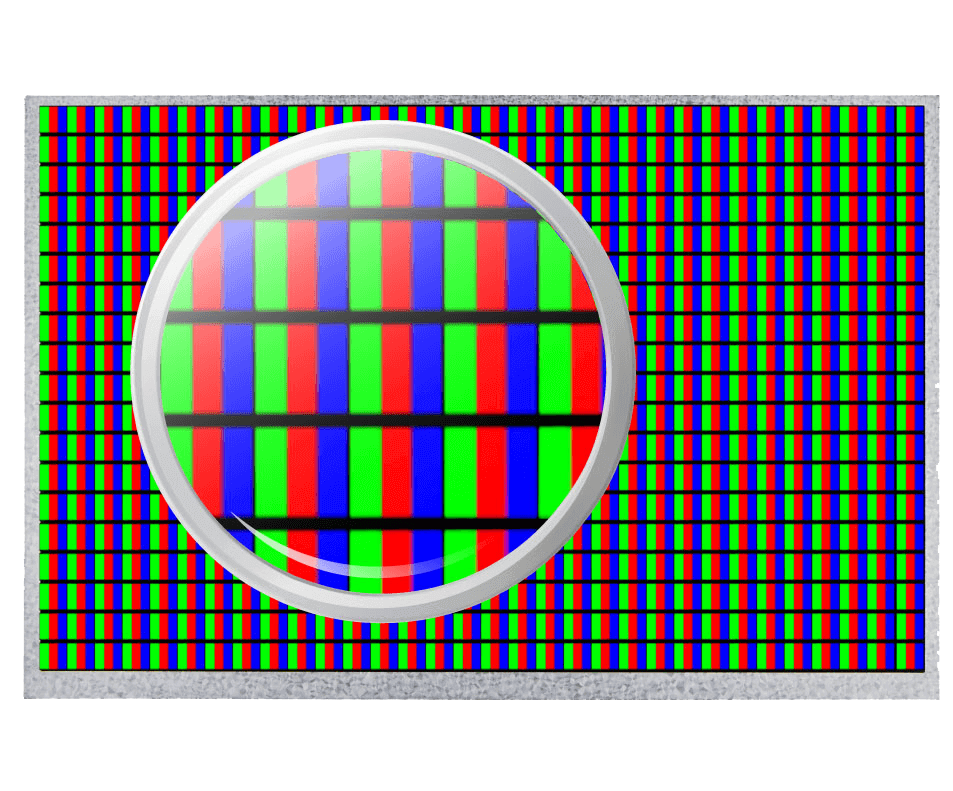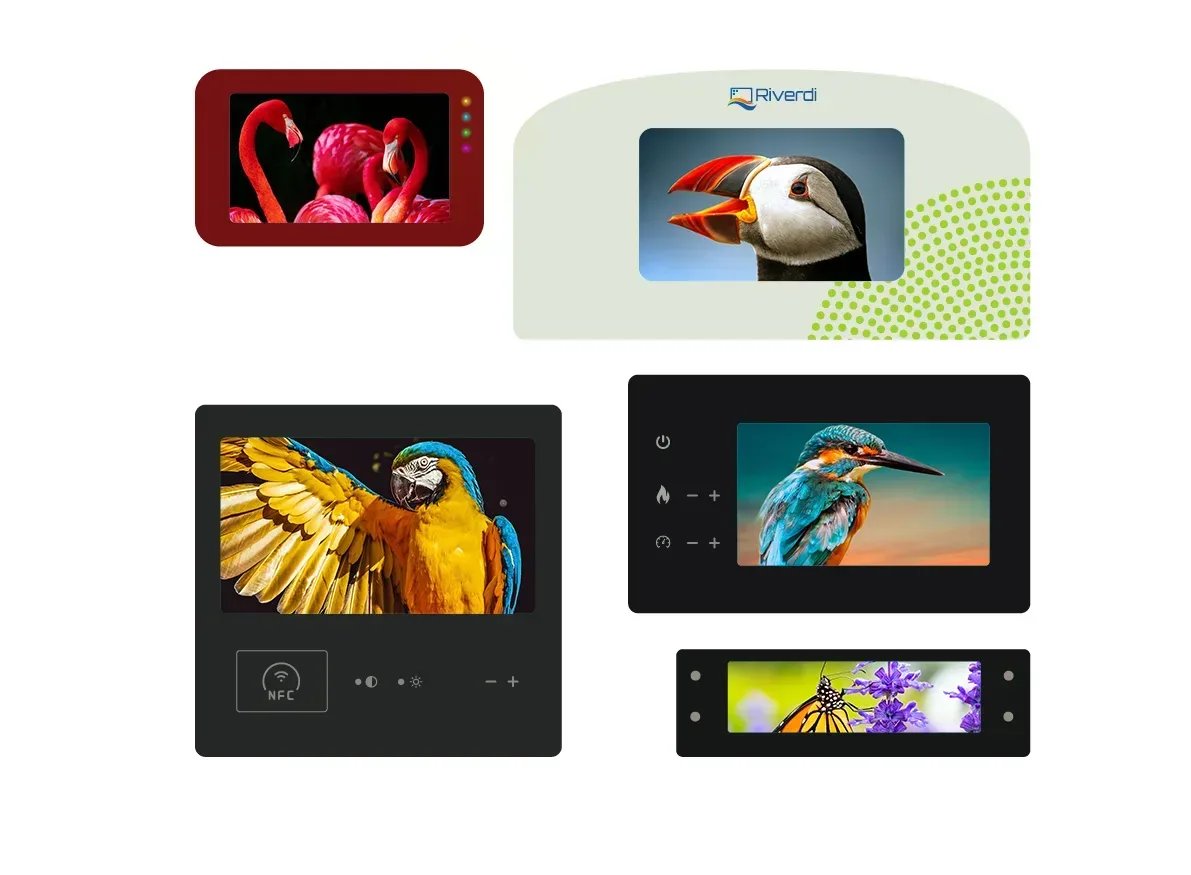 Customized LVDS / RGB / MIPI displays
You can customize LVDS / RGB / MIPI displays in many different ways. 
Change the color, shape, and size of the cover glass

Have your logo printed on the cover glass (or any other graphics you might need)

Add a different interface

Enhance the brightness of the screen

Change the thickness of the cover lens for the CTP

Choose a different viewing angle of the display

Change the pinout

Request different gasket assembly
As you can see the possibilities are endless. All you need to do is choose.
We will help you to get the perfect tailor-made product.
Additional information
| | |
| --- | --- |
| Weight | 51 g |
| Dimensions | 120.7 × 75.8 × 2.95 mm |
| Touch Screen | |
| Touch Screen Bonding Technology | |
| Touch Screen Shape | |
| Interfaces | |
| Mounting Frame | |
| Resolution | |
| Brightness (cd/m²) | |
| Active area (mm) | |
| Operating temp. (°C) | |
| Dot pitch (mm2) | |
| LCD type | |
| Input Voltage (V) | |
| Viewing direction | |
| Backlight Type | |
| Pixel Arrangement | |
| Surface Treatment | |
| Driver IC | |