Do you want to learn how to build a Philips Hue lighting control system with our IoT displays and Python? Just follow our demo and we'll teach how to build a simple control system for Philips Hue series bulbs.
We'll also be adding plenty of new demos in the following months.
About the demo
The aim of the project is to build a simple Philips Hue lighting control system using an intelligent LCD display, which in the final solution will be installed in the form of an aesthetic wall module.
All the requirements necessary to implement the project:
Thanks to our partnership with Zerynth, the Zerynth programming environment will enable us to prepare applications directly in Python. Furthermore, Riverdi IoT Display modules have an integrated LCD display system (diagonal 5 inches and screen resolution 800×480), Bridgetek BT81x graphic controller and the well-known ESP32 microprocessor.
All Intelligent IoT displays provided by Riverdi have a pre-loaded Zerynth Studio license, so we can start working with the module right after removing it from the packaging.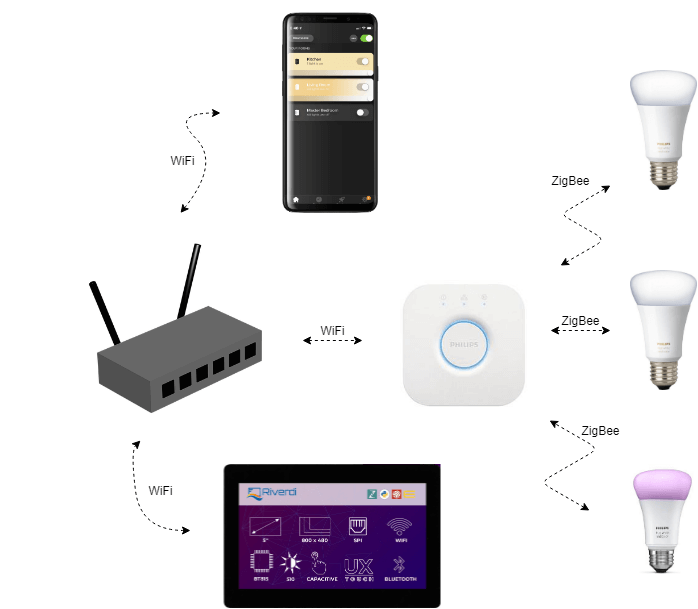 Let us know what you think about the demo, and what you would like to see next. Simply send us a message or comments on our social media.