Join the Riverdi Team
Become a member of our fast-growing and talented team
Join our team, and you will have the opportunity to work with some of the most talented and hard-working people in the embedded industry. You'll be able to imagine, develop, manufacture, and sell the best smart display solutions on the market.
Why the best display solutions?
Because we are on a constant mission to improve human interaction with technology. To allow two natural senses – touch and sight – to guide us and give our customers the most intuitive way to communicate with technology.
So, if you're full of innovative ideas, want to improve your skills, and you're up for a challenge, this is the place.
We offer careers in an engaging environment, opportunities to travel around the world, and work with a team of talented, ambitious people.
Sounds good? Come join us!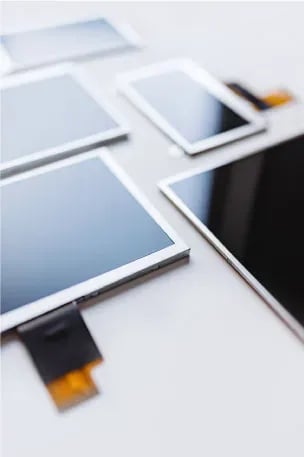 If no open opportunities suite you, please use the form and send us your resume.
We are always open to new talent.
There's plenty of perks to working for us: flexible working hours, full-time contract, private medical care, lots of traveling, and more. But what other reasons should you take into consideration?
Well, to start, we are a young team that's working on building something stable and meaningful for our customers.
Not just a piece of technology, but a tool they can always rely on. A tool that is a joy to work with.We make sure that every member of our team gets heard, gets an opportunity to grow, and gets to see their ideas become a reality. 
Full-time employment contract;

Competitive remuneration;

Flexible working hours;

Real influence on the shape of the company due to the flat organizational structure;

Possibility of raising professional qualifications through participation in trainings;
Access to the company library;

Free parking on the premises of the company;

Modern well equipped office and kitchen with free beverages and fruits

Foreign integration trips;

After 3 months: Co-financing for the MultiSport card; Private medical care; Life insurance.
Take a look at what some of Riverdi employees are saying about working here
Our Offices
Our offices are located in Gdansk, Poland. It's one of the most beautiful cities on the Baltic sea, and like most port cities, its architecture and cosmopolitan culture is the legacy of its trading prosperity. If you decide to join us, you'll be working in one of the most vibrant centers in Northern Europe.